Various early
releases

if you were involved in making this music

get in touch
Details of various early recordings, all deleted and unavailable, although some tracks are available in the Works series.
LP: Bar-One
Recorded 1965.
EP: Cross-Section
recorded June - October 1965, in the Adam Room, Bretton Hall; 7 inch mono recording.

Side One
Don't Think Twice (Dylan) ... Terry McCann, Marilyn Collins, guitar, John Williams, Bass, Jane Westlake, tambourine
With God on My Side (Dylan)...Jane Westlake and her guitar
Side Two
The Cobbler Song (trad.)... Kevin Slater and hammer
Guitar Blues in E (Korner-White)... John Williams
I Don't Believe You (Dylan)... Dave Nuttall; Clive Colling, piano; John Williams, guitar; Brian Wilson, bass; Mike O'Connor, drums
Produced by Audio & Design Ltd.
Recording & Cover Design by Mike O'Connor
Record No. MJB 113/3
EP: Motley Crew
Recorded June 1966 in Kennel Block Bretton Hall; 7 inch mono recording.

Side One
A Long Time Ago - A Capstan shanty
Haul Away, Joe - a short haul shanty
Paddy Doyle's Boots - a bunt shanty, sung by the crew aloft
Heave Away, Me Johnny - a halyard shanty used to help long heaves
Side Two
The Ellen Vannin Tragedy - steamship which sank in Liverpool Bay in 1899
Paddy and the Whale - an Irish tall story
The Holy Ground - said to be the sailor's name for an area of ill-repute
Dick Smith, Dick Bacon, Mike Jackson, Angus McIntosh, Bruce Wigham, Mac Noble, Dick Dod, Dave Pugh, Alan Cunningham, Dave Nuttall, Kev Slater, Chris Coombs, Mike O'Connor

Recording Mike O'Connor, Production Kev Slater
EP: Where It's At / San Francisco Bay Blues
Recorded in 1966; 7 inch mono recording. Side One
I Still Miss Someone (Cash-Westlake)... Jane Westlake & guitar Lowlands... Jennie Tarren
Stewball... Pat Newsham; Ted Flexman; Russ Little & guitar
Side Two
Song of Black Glass (O'Connor-Hart)...Bob Hart; Jane Westlake; Jim Reed, lute; Clive Colling, virginals; John William, guitar.
LP: Lucky Seven Bingo Chain
Recorded 1967.
EP: Winston Sings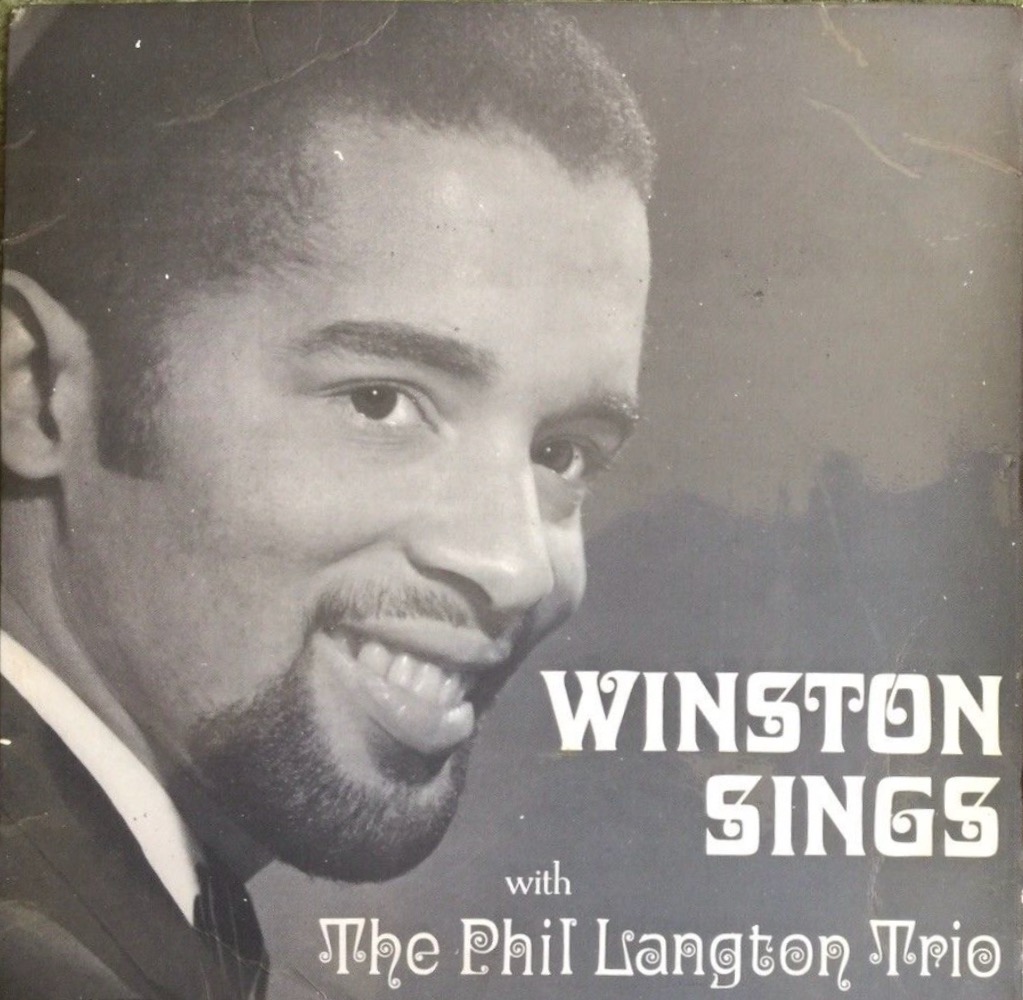 Recorded 1969/70 at the KonTiki club on Queen Street, Wakefield.
Vinyl 7" 45RPM EP, catalogue number HG 122
This was a commercial record. Winston's full name was Winston Baron Cockburn, he was Jamaican born, and 25 years old. This was part of a series of 'Winston Sings', but the only one recorded by Holyground. The Phil Langton Trio were well-known on the local club circuit, consisting of Johnny Harrison organ, John Hamilton bass, Phil Langton drums.
A-side - 'That Old Feeling'
B-side - For Once in my Life'
Single: The Miner's Song
John Paul Joans, AKA Reginald John Davidge

Vinyl 7" 45rpm

John Paul Joans recorded and released this record with the intention of raising money for miners' dependents during the strike in 1972. It was issued originally on the Holyground label, but subsequently by Polydor. Mike notes that John Paul Joans recorded on 9th January 1972 from 1am to 9am. This may have been to follow an evening performance in a night club.
John Paul Joans also recorded 'The Man from Nazareth' in 1970 which did get into the charts.