THUNDERMOTHER

if you were involved in making this music

get in touch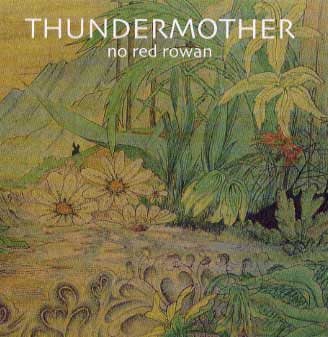 Recorded 1970-1971. CD release in 1995, catalogue number KSG 003. o The original contact with Thundermother was through a neighbour at Cass Yard who had lived in Preston and knew the band. Thundermother were all experienced musicians, some of whom had had record contracts and played in prestigious venues such as the Marquee in London. 'Miffy', David John, was the singer with David John and the Move, 'Ginner', Dave Millen played with the Puppets who had backed many famous musicians, (Brenda Lee, the Ronettes amongst others) and were managed by legendary producer Joe Meek. Frank Newbould played with Little Free Rock, and Fred Kelly with Rare Bird. David Smith (Daz) had played with Dave Millen in 3D.
David John (Miffy) - lead vocals/backing vocals
Frank Newbould - backing vocals bass guitars
Dave Millen (Ginner) - lead and acid guitars, vocals guitars bass lead vocals
David Smith (Daz) - bass
Dave Wilkinson piano
Jerusalem Smith drums on 'Woman'.

Track listing
Someday (Frank Newbould)
Country Lines (David John-Dave Wilkinson)
Woman (Millen)
Boogie Music (L. T. Tateman lll)
Lady (Lay by Me) (John-Millen)
The People Show (John-Millen-Newbould)
Come on Home (Millen)
Woman in My Life (John-Millen-Newbould)
Rock Me Babe (Millen)
Boogie Music (coke version) (L. T. Tateman lll)
Duce Blues (Millen-Smith-Kelly)
Watch Your Step (David John)
You Know Me Babe (Millen Newbould)
Come on Home (space version) (Millen)